"OUR" QUALITY PROCESS   =   "YOUR" QUALITY ASSURANCE

Quality is appreciated long after the allure of a cheap price passes. Most inexpensive jobs are inexpensive for a reason – corners are cut which become obvious later. Our painting process assures you that you will receive a premier quality product.  We know that we measured by your satisfaction!

Our Painting Process:

Consultation - Richard Lashley is the person you call to review your specific project needs. He is personally involved in each and every project to assure you that you will receive the highest quality product. He will provide a free consultation, define your expectations, provide a written quote based on your color selections and paint specifications, and a sample application prior to site mobilization.

Material Selection - only the materials that you select or specified by your designer/architect will be used. 

Protection - use of drop cloths or plastic to cover items to prevent damage and overspray.

Scrape, Sand and Prime - The most important step for wood and metal surfaces and is an absolute necessity for a lasting paint job. We ensure that all peeling or failing paint is scraped, sanded and primed to prevent the issue from re-occurring - Guaranteed!

Patch and Caulk - This process helps seal the surface and is primarily used for stucco and sealing dissimilar surfaces. The importance in this step is to prevent unwanted water and wind.

Application - Using the proper high quality brushes and rollers or spray applications with the appropriate number of coats will guarantee you a long-lasting finish.

Professionalism - only courteous, clean, respectful, and safe painters are recruited by Richard Lashley Painting, Inc.  Flexible hours to accommodate your business hours of operation are available.

Trust - you can trust the workmanship of our staff as we are licensed and insured with over 30 years of experience as a professional painting company.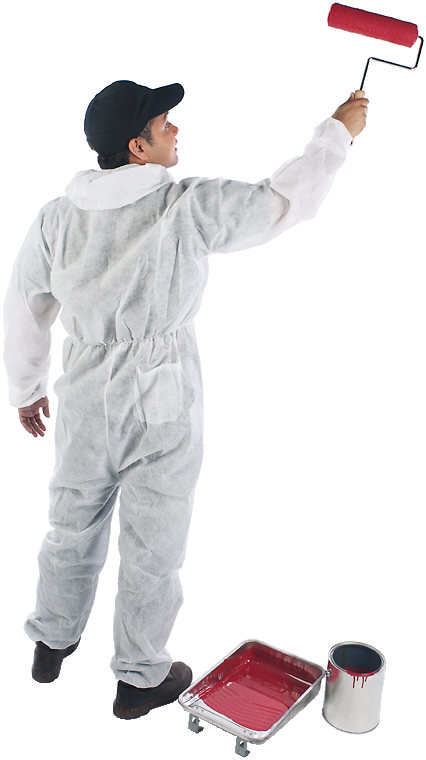 Phone:  727-458-2242

Fax:  727-391-4172