More than brushes and ladders . . .

Richard Lashley Painting, Inc. is a full-service commercial, industrial and residential painting company.  For over thirty years, Richard Lashley has built an efficient, high value painting business that easily exceeds expectations of even the most discriminate clients.  His personal attention to your project from initial consultation through close-out, guarantees you the quality that only a seasoned professional can deliver.

We provide onsite estimates and satisfaction is 100% guaranteed!

We are licensed and insured.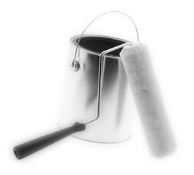 Phone:  727-458-2242

Fax:  727-391-4172